Adapted from a popular manga with the same name, Tomo-chan Is a Girl is an episodic romantic comedy set in high school. Each year, plenty of slice-of-life high school rom-coms get released but only a few of them remain relevant in the next years. That having been said, Tomo-chan Is a Girl is definitely an anime that will leave a smile on your face and is perfect to watch after a long day. Since we need more wholesomeness, we definitely need more lighthearted romantic anime like Tomo-chan Is a Girl!
If you haven't seen the anime, it centers on two high school students named Tomo and Jun who have been close friends since they were very young. But Tomo wants to go beyond friendship now that they are in high school. She is, however, only perceived by Jun as "one of the boys." And while it's true that Tomo is a tomboy, she's desperate to convince Jun that she, too, is a woman.
With that being said, let's look at 10 cute anime like Tomo-chan Is a Girl! (Tomo-chan wa Onnanoko!)
Disclaimer: This post contains affiliate links. If you use these links to buy something, I may earn a small commission, without any extra cost to you. As an Amazon Associate, I earn from qualifying purchases. Thank you!
---
10. Skip Beat!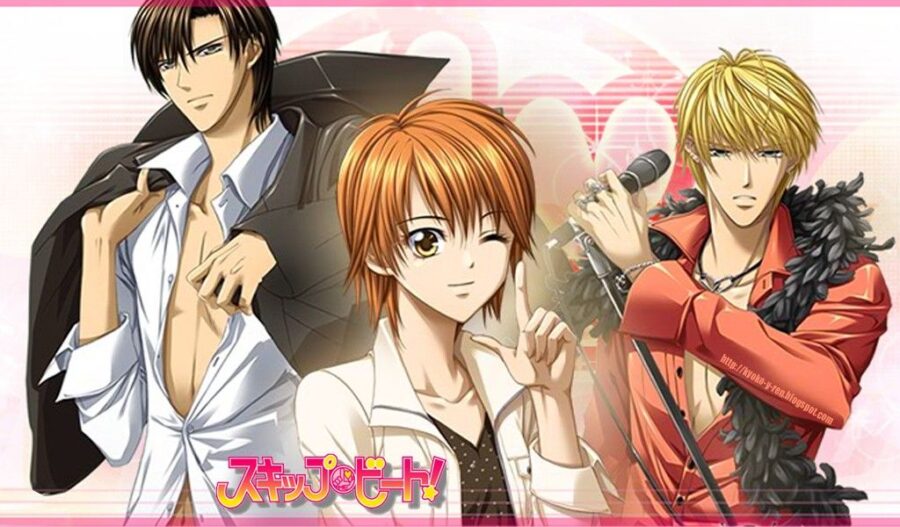 Skip Beat! might have a completely different storyline, but it does have a strong-willed female protagonist who doesn't fall under conventional beauty like Tomo in Tomo-chan Is a Girl. The cluelessness in the male leads is about the same too.
The protagonist of Skip Beat! is Kyoko Mogami, a sixteen-year-old girl who loves her childhood buddy Shotaro. But when she is ruthlessly betrayed by him, it leads her to seek vengeance on him.
---
9. Boarding School Juliet
Fans of strong female leads and kawaii and funny interactions like we see in Tomo-Chan Is a Girl! will fall in love with this romantic anime.
Students from two competing nations known as the "Black Dogs" and "White Cats" attend the Grigio Academy Boarding School where the story is set. Leaders of their respective dorms, Persia and Inuzaka are secretly in love with one another. But to stay out of danger, they must keep their relationship a secret from their dormmates.
---
8. Senryu Girl
When looking for a hilarious school-life romcom, you need to watch Senyru Girl.
Except for the fact that she doesn't speak, Nanako Yukishiro is your typical adorable and upbeat high school student. Her only means of expressing herself is through senryuu, a type of haiku that follows the 5-7-5 structure.
One would think that her communication issue would result in loneliness but the truth is that Nanako's high school experience has never been better thanks to her awesome friends!
Despite the fact that the main characters in Senryu Girl and Tomo-chan are complete opposites, both shows revolve around a similar premise: a girl trying to tell a boy how she feels while the rest of their friends support them.
---
7. Komi Can't Communicate
We all cheer on the main couple in Tomo-chan, and Komi Can't Communicate's couple will make you root for them as well.
Komi appears as a beautiful yet distant high school student. But in truth, her aloof demeanor is a result of her social anxiety and timidity. Luckily, she befriends an ordinary schoolboy who encourages her to speak openly and socialize.
Give Komi a try if you're looking for another feel-good, wholesome, and entertaining anime to watch.
---
6. Don't Toy With Me, Miss Nagatoro
Don't Toy With Me, Miss Nagatoro is a hilarious school-life rom-com with quirky characters and tons of playful teasing.
Nagatoro, a lively high school girl, meets a shy Senpai when she learns about the manga he's been working on and realizes he can hardly speak to her. Despite his complete lack of social skills, she shows interest in him and starts to tease, flirt with, and bully him whenever she has the chance. Senpai tolerates it and begins to fall in love, and he is most likely not the only one!
---
5. B-gata H-kei
B-gata H-kei is an older gem with a lot of witty and cute moments between the potential couple.
Yamada is a lustful 15-year-old high school beauty who sets a goal of making love with 100 different men. She, however, rejects any male who makes an attempt to get close to her due to her concerns over still being inexperienced. She looks for a cherry boy who will be her first, in order to get through this psychological barrier. So when she stumbles upon a rather plain classmate of hers in the school library, she decides that he is "the one".
---
4. Wotakoi: Love is Hard for Otaku
Although there is no dojo in Wotakoi, it still shares Tomo-chan Is a Girl's endearing romantic concept.
All in all, Wotakoi is a sweet tale about two otaku office workers who meet at work and start dating.
---
3. Horimiya
Horimiya is another lighthearted school comedy with a strong female lead like Tomo in Tomo-chan Is a Girl!. It's not hard to pick a character to like since Horimiya also has a small cast of colorful and cute side characters.
Kyoko Hori and Izumi Miyamura are two high schoolers who hide their true selves from their peers. But when they run into each other outside of school, they unintentionally reveal their secrets. Following this encounter, an odd friendship develops, and things will never be the same again.
---
2. Kaguya-sama: Love is War
Another cute slice-of-life romantic comedy like Tomo-chan Is a Girl is Kaguya-same: Love is War.
Kaguya-sama: Love is War has a lovable cast of main and supporting characters. The majority of the plot takes place in high school, specifically in the student council room where they all hang out.
Clearly in love with one another, Kaguya Shinomiya and Miyuki Shirogane are meant to be together. But they both believe that by confessing first, they will lose the love war. As a result, they decide to play mind games to make the other confess first, which leads to hilarity as everyone gets caught up in their antics.
---
1. Teasing Master Takagi-san
Teasing Master Takagi-san is probably the most similar anime to Tomo-chan Is a Girl. When you believe a romantic development is about to happen, something always seems to get in the way. This is because they have "a one-sided love element" in them.
Nishikata and Takagi, two middle school pupils, sit next to one another in the classroom. Takagi loves making embarrassing jokes and pranks to tease Nishikata. In return, Nishikata makes plans to exact revenge, but he fails when she learns of his weaknesses and exploits them. And even when Takagi loses the challenge, as happens on occasion, Nishikata doesn't believe he actually triumphed.
Hi, my name is Mia, and I am the founder of 9 Tailed Kitsune. I am a big fan of esports, games, and anime. When I was around 7 years old, Phantom Thief Jeanne sparked my fascination for anime, and it has never faded!