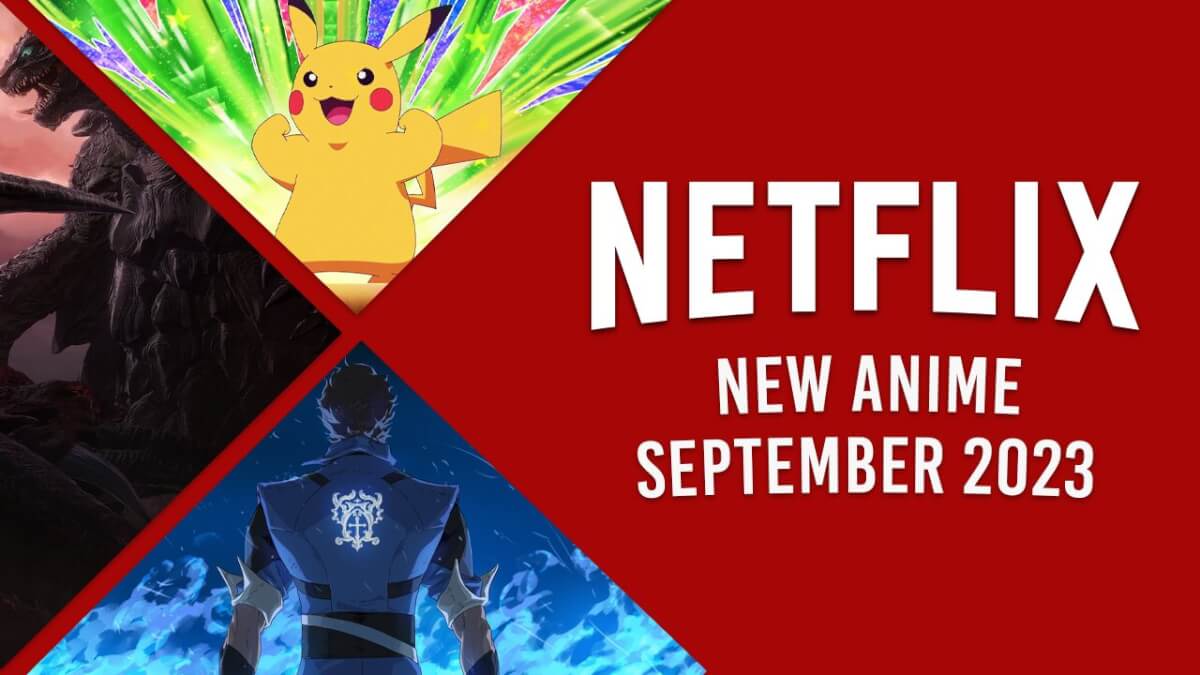 September will see the return of two extremely popular anime on Netflix, Castlevania, and Kengan Ashura. The former returns for a brand new story set hundreds of years later with Trevor Belmont's descendant, Richter Belmont. The latter returns for the long-awaited second season! US subscribers will also see the addition of the final episodes of Ash Ketchum's epic tale to become the world's greatest Pokemon trainer. 
N = Netflix Original
Below is the scheduled list of anime coming to Netflix US in September 2023:
---
Bakugan (Season 1)
New Episodes: 26
Genre: Action, Adventure | Runtime: 24 Minutes
Cast: Mike Taylor, Carson Gale, Kyle Derek, Allan Turner, Sephira Buksasa
Netflix Release Date: September 1st, 2023
The popular toy brand is back with a whole new and revamped anime series!
"In the exciting new season of Bakugan, the VESTROIAN star system is made up of six planets each home to a different species of Bakugan (Avian, Dragon, Insect, Mammal, Aquatic and Dino). Constantly at WAR with one another, the use of experimental weaponry causes the Bakugan to be inadvertently transported to EARTH. Baku-Balls rain down from the sky like meteors and crash into cities, forests, and oceans. And when the balls unroll, humans meet the 10 FEET TALL Bakugan for the very first time. Thankfully, humanity welcomes these displaced creatures, embraces their culture, and particularly falls in love with their long-standing tradition of BRAWLING. That is until kids start PAIRING with Bakugan and miraculously give them the ability to grow to giant KAIJU size."
---
Pokémon Ultimate Journeys: The Series (Part 4)
N
New Episodes: 15
Genre: Action, Adventure | Runtime: 24 Minutes
Cast: Zeno Robinson, Sarah Natochenny, Ryan Bartley, Ray Chase, Michele Knotz
Netflix Release Date: September 8th, 2023
Three generations have grown up watching Ash Ketchum on his journey to become a Pokemon Master. Now, after 25 years, and over 1100 episodes, Ash and Pikachu's Journey will come to an end.
---
Gamera Rebirth (Season 1)
N
New Episodes: 6
Studio: Kadokawa
Netflix Release Date: September 7th, 2023
Stories about kaiju, or giant monsters, have been popular for decades. To the surprise of many, Gamera is almost as old as Godzilla and first appeared on  Japanese screens in 1965. A new generation will be formally introduced to the kaiju turtle exclusively on Netflix.
"In the summer of 1989, four kids in Tokyo witness the emergence of the turtle kaiju Gamera, who bravely stands up against giant human-eating monsters."
---
Kengan Ashura (Part 3)
N
Episodes: 24 | Parts: 3
Studio: Larx Entertainment
Netflix Release Date: September 21st, 2023
The wait for a second season, and part 3, of Kengan Ashura has taken forever to arrive. Finally, patient fans will be rewarded with the exciting new season.
"For hundreds of years, the rich and powerful of Japan have hired the most skilled fighters for organized gladiatorial combat where the winner takes all. Bursting onto the scene is Tokita Ohma, who can't wait to compete and take on the strongest fighters possible."
---
Castlevania: Nocturne (Season 1)
N
Episodes: TBA | Seasons: 1
Studio: Powerhouse Animation
Netflix Release Date: September 28th, 2023
When the Castlevania anime came to an end, the question was raised whether or not we would get a brand-new anime focused on the descendants of Trevor Belmont. Fans will be delighted to learn that the next series of Castlevania will follow the exploits of Richter Belmont, a descendant of Trevor from the late 18th century.
"The gory and gothic adventures of the Castlevania franchise continue with an exciting new setting and their highest stakes yet. A gripping story of love and loss, Nocturne marks an evolution to the original fan-favorite Castlevania Netflix Series. Featuring a never before seen origin story of Richter Belmont (gaming icon, and one of the Franchise's most beloved characters)."
---
What new anime are you excited to watch on Netflix? Let us know in the comments below!